Dagmar is launching transformation agency RADLY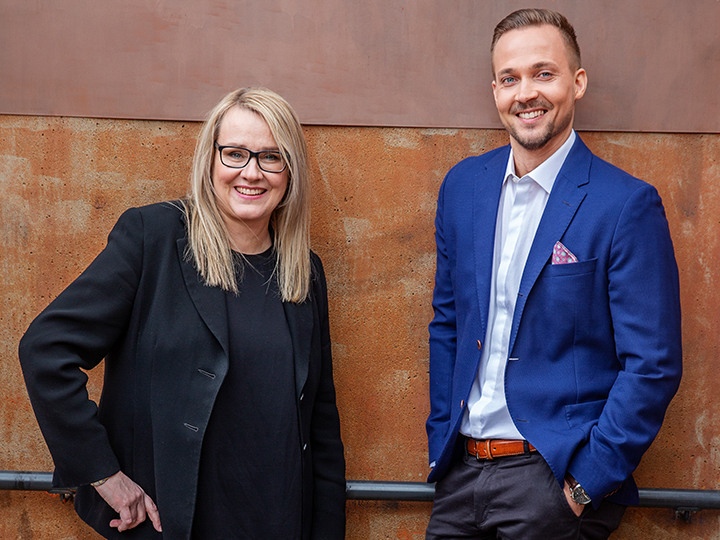 Marketing agency Dagmar, part of the Salomaa group of companies and partner of one the world's largest media agency networks, Publicis Media, is launching a brand-new company.
Aiming towards the global market, transformation agency RADLY puts artificial intelligence to work for the development of sales and marketing and will challenge traditional marketing agencies.
AI will transform marketing
RADLY will expand Dagmar's offering to serve a whole new customer segment. 'The competition is tough. I would say that if organisations have not yet started to modernize their tools for marketing and sales, they will soon be simply out', says Krista Elopuro, CEO, Dagmar.
Member of Dagmar's management team, Mikko Koski, 34, with a proven track record of leading Dagmar's data science business, has been appointed COO to lead the RADLY business.
RADLY offers consulting services for digital business transformation and development, bridging collaboration between marketing and sales. On top of their ready-made SaaS tools they will also offer custom-made software solutions that use automation and AI.
Aiming towards global growth
'We are able to serve our customers at a whole new level. In fact, this will lead us to a completely new category in the agency scene', says Elopuro.
As a forerunner in using algorithmic marketing as a sales booster, RADLY will challenge the agency scene with its vast skill set. The aim is global growth.
'Our SaaS business, serving both B2C and B2B companies, has already taken its first steps in Western Europe as well as the US market, and we will strongly be focusing on the global market', says Koski.

AI available for all customers' benefit
The current corona crisis has served as a true catalyst for transformation, and this can be seen for example in the rapid growth in the amount of online shop service providers.
'It is a very natural process to start with an online shop and digital sales, but what counts is what happens when you start focusing on developing these after the first steps have been taken. How do you truly combine sales and marketing to serve your business goals', Koski points out.
According to him, it is often thought that digital transformation requires substantial investments in sturdy systems and tools in setting up data-driven marketing, or that data should be collected for years before you can pilot any machine learning or automation projects that lead to new ways of working. Luckily, Koski thinks the opposite.
'It is our promise to offer the helping hand of AI and modern technologies for all our customers, no matter how big or small, or the field of business they are in. The common goal is to develop their marketing so that it best serves their sales', Koski says.
For more information:
Mikko Koski, COO, RADLY
mikko.koski@radly.fi
+358 40 672 2500
Krista Elopuro, CEO, Dagmar
krista.elopuro@dagmar.fi
+358 40 753 7577
Back to front page